The Nokia C5 is a bit of an old-school phone. Released in 2010, this bad boy packs a 2.2-inch display and a classic physical number pad. It has a 3 MP camera, 128 MB RAM, and 50 MB of expandable storage. Not a lot by today's standards, but it was a fairly solid smartphone when it was released.
The phone runs on Nokia's Symbian S60 operating system, which is obviously quite a bit different than the Android or iOS systems you may be used to, particularly because the phone lacks a touch screen! All interaction is done with the physical keyboard and trackpad.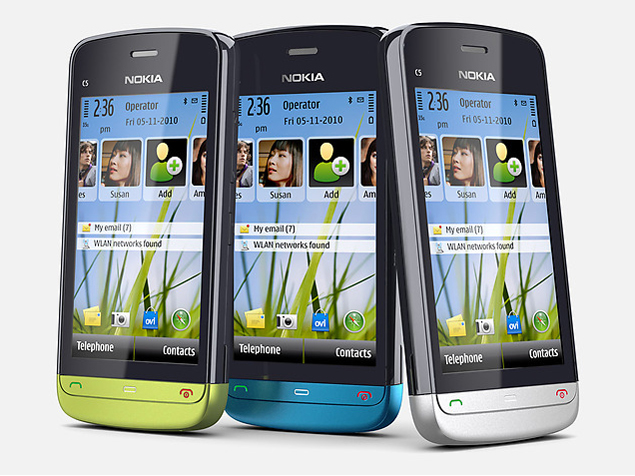 Installing WhatsApp on the Nokia C5 is easy, though the process is a bit different than on a more modern smartphone. Although you can download the app from the phone's app store like on other smartphones, WhatsApp officially recommends that you grab it from the download page on their website.
Sponsored links

This means you'll navigate to WhatsApp's download page through the phone's web browser and install it from there. Let's walk through the process:
Grab your phone and open up the applications menu by pressing the leftmost key.
Use the thumb pad to navigate to the web browser and open it up.
Pull up the address bar and navigate to www.whatsapp.com/download.
Using the phone's scroll pad, point the cursor at the download button and click.
Follow the onscreen instructions.
And that's all there is to it. Now you're ready to use WhatsApp on your Nokia C5!
There are two things to keep in mind, though: first, since the application was manually installed, you'll also have to manually keep it updated. This is done by following the same steps you did when installing.
The second thing to keep in mind with WhatsApp on the Nokia C5 is that the company will be ending support for the phone at the end of 2016. There will be no further updates to the application after this point, though you should still be able to use it if you have it installed.